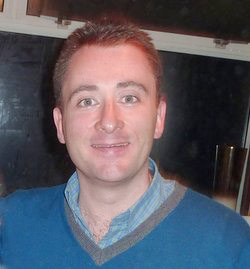 Primary Niches: Personal Development, Insurance, Health, Fitness, Dieting, Real Estate, Mortgages, Finance and Trading, Online Marketing, Energy, Small Business, Travel, Weight Loss, Legal, Technology, Home Decor, Relationships
About: Stuart Brown is passionate about writing and is the author of 8 books, including several on Content Marketing and SEO. He is a graduate in Management Studies with Philosophy from Leeds University and is a qualified NLP Practitioner. If you appreciate high quality writing with purpose and passion, then get in touch (see below for contact details) and let's discuss your project.
Client Testimonials:
"Fantastic job! Great work. Well written and natural sounding SEO-enriched content. Thank you."

"Delivered a well written piece super-quick in just 3 hours. Will definitely use again. Thanks!"

"I have read countless articles by content writers most were not usable. Stuart was excellent."

"Beautifully written. Delivered within hours. Thanks Stuart for another fabulous job!"

"Great Service. Dragged out of me what I wanted to say then put it in the most positive way. Will definitely use your services again. Thanks very much."

Writing Samples:
Personal Development
A Guide to Productivity Skills
An Introduction to Meditation Techniques for Beginners
An Easy Overview of Data Visualization: What's It All About?
Health
Is there a link between Tinnitus and Depression?
How Children are Smoking around the World
Are there any Early Signs of Developing Diabetes?
Does Nausea Mean a Healthy Pregnancy?
Insurance
Motor Truck Cargo Insurance Simplified
Trailer Interchange & Truckers General Liability Insurance Explained
Understanding Primary Liability Insurance
Energy
DIY Wind Turbine Kits for the Home Owner
Five Environmentally Friendly Ways to a Smaller Carbon Footprint
The Rise of Energy Saving Light Bulbs
Small Business
The Marketing Magic of QR Codes to Quickly Fill Your Empty Properties with Students
12 Benefits of Owning an Internet Sweepstakes Cafe
10 Ideas for Small Business Start Ups
Technology
How Custom Voice Prompts Can Dramatically Improve Customer Retention
What Does a Programmable Logic Controller Do And What Can It Be Used To Control?
Exploring Your Optical Media Choices for Digital Archiving
Travel
The Most Interesting Things To See and Do in Brussels
A Quick Guide to some of the Highlights of Downtown Madrid
7 Things Australians Love about Australia
Legal
Three Steps to Finding a Great Lawyer
Why the Law Requires Annual Fire Sprinkler Inspections
Why is the Right to Remain Silent Important?
Dieting and Weight Loss
3 Ways that Fad Diets can Harm Your Health
How To Lose More Weight through Visualization and Imagery
Diets and Dietary Supplements in Autism Therapies
Fashion and Accessories
The Lure of Personalized Promise Rings
How To Dress To Impress at Your Next Job Interview
Finance and Trading
3 Foolproof Methods for Long Term Forex Trading
Fundamental, Technical and Market Sentiment Analysis in Forex Trading
How a Forex Trader's Psychology Determines Success or Failure
Relationships
Why is Self-Confidence Important in Relationships?
The Discovery of Human Pheromones and their Role in Human Attraction
How To Get an Interview with a Celebrity

INVESTMENT
Writing services will be quoted on a project by project basis, depending on your specific needs.
Please contact me with specifics about your project and I will be happy to discuss the value that I can bring to it.
"WOW! I wish I could write like that… and that quick… Great job!!" – Client Testimonial

CONTACT
Email: stuart (at) anecdote (dot) org
You can also contact me by submitting your information and query in the contact form below.
Please remember to add a valid email if you wish to receive a reply.